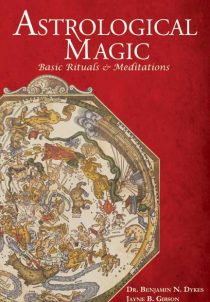 Astrological Magic: Basic Rituals & Meditations
Astrological Magic: Basic Rituals & Meditations is designed for both beginning and experienced ritualists. Written by two veteran ritualists with twenty years of experience apiece, it describes magic in terms of spiritual healing, and is especially written for contemporary astrologers (both traditionalists and modernists) who want a more hands-on, ritualized, and astrologically-based spirituality to complement their chart-reading practices.
$

24.95
Buy on Amazon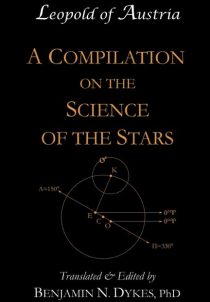 Leopold of Austria: Compilation on the Science of the Stars
Leopold of Austria's Compilation is a handy 13th Century guide to all branches of astrology, written around 1271. Sometimes called a "shorter Bonatti," Leopold draws on many of the same Arabic astrologers as Bonatti does, but often from different Latin translators. These include Sahl b. Bishr, Abu Ma'shar, 'Umar al-Tabari, 'Ali al-'Imrani, al-Kindi, and others.
$

24.95
Buy on Amazon