Saturn in Traditional Mundane Astrology
$20.00
This special lecture for RubiCon Astrology looks at the role of Saturn in traditional mundane astrology, beginning with Abu Ma'shar's planetary hierarchy and Saturn's role as the king and lawgiver, then moving to Saturn-Jupiter mean conjunctions, transits of and/or to Saturn, and Saturn-Mars conjunctions in Cancer. Approx. 1 hour, with audio and slides. $20
Please use your regional Amazon location for best shipping price!
You may also like…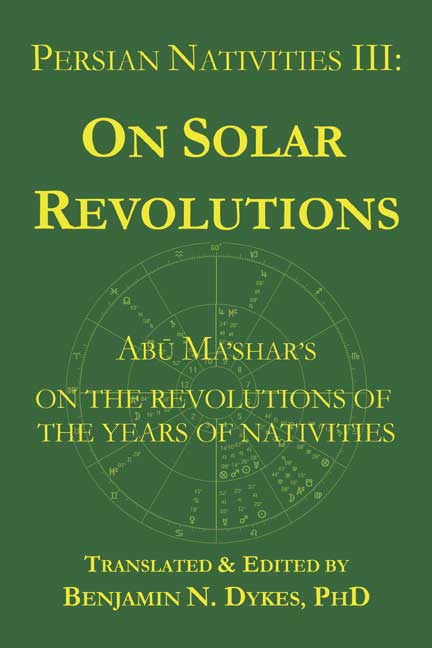 Persian Nativities III: On Solar Revolutions
This third volume of the Persian Nativities series is a translation of the surviving Latin version of Abu Ma'shar's On the Revolutions of the Years of Nativities. It covers all of the primary predictive techniques: profections, solar revolutions, distributions, transits, and firdaria.
$

24.95
Buy on Amazon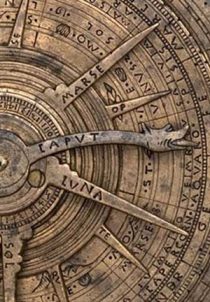 Workshop: Elements of Solar Revolutions
This 2.5-hour workshop shows in great detail how to understand and combine several traditional techniques for analyzing a native's chart from year to year, using solar revolutions (solar returns), profections, and the direction of the Ascendant of the solar revolution. Length 2:34:55, 71MB.
$

30.00
Add to cart